Nuisance Pest Control -
This is a must have for anyone that wants to protect their investment they have made into their lawn or who has pets, enjoys the outdoors, entertains outdoors often or who has a pool in their yard which always seem to attract uninvited pests. Nuisance Pests such as ants, spiders, fleas, ticks, crickets, armyworms & sod webworms, and hundreds of more insects can be controlled allowing you, your family and your pets to fully enjoy a pest free lawn. We target the insects living and breeding within the lawn and we do so in the most effective and environmentally responsible solution available.
The Pest Guys use an Integrated Pest Management (IPM) approach for our pest control services. For more information, please click on the link, Principals of IPM.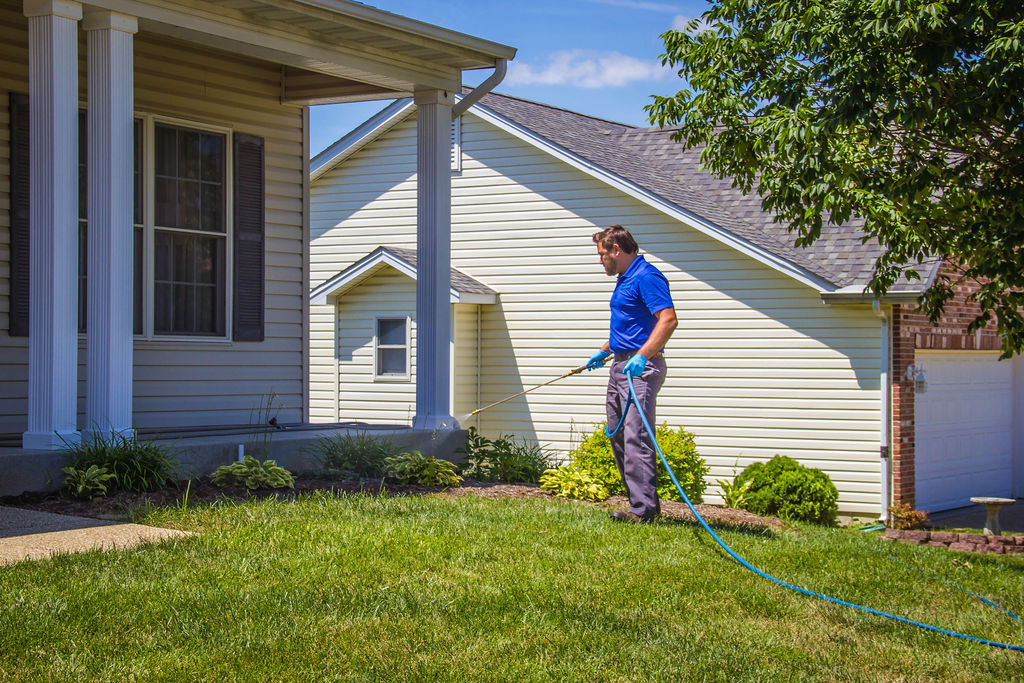 There are no obligations and estimates are always free. To get started we will need some basic address and contact information.
Please allow the products to dry, usually an hour or two before letting pets return to the lawn.
As with any treatment, it is best to wait until the product is dried.
On average we see a 30-day residual control with our nuisance pest control treatments.